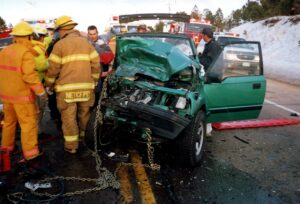 Colorado has a drugged driving problem.
Lukas Myers knows this. The photo shows him being extracted from a car when he was 12 years old after a crash caused by a marijuana-impaired driver. Most bones in both of Lukas's legs were broken as well as both wrists.
For some, stories like this are convincing. Others need data. So here is a summary of relevant data from 11 sources.
Percent of drivers who admit driving
…
READ MORE