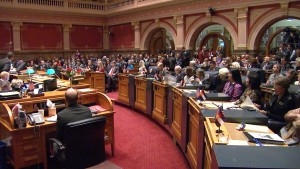 SB 14-155 was introduced to the Colorado State Legislature March 10th.
It seeks to use state funds to further "research" to promote the beneficial effects of marijuana.
This bill should not even see the light of day for at least the following reasons:
Section 1(b) of the legislation is not true. Coloradans will use marijuana regardless of the potential therapeutic effects of the weed – or its adverse consequences. They've already proven that.
…
READ MORE