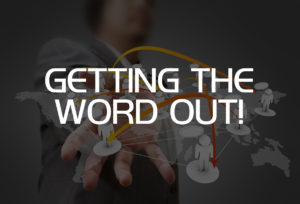 We're getting the word out about DUID, and our research is now being acknowledged by the scientific community! For the last few years, we've conducted research into the causes of DUI in Colorado's vehicular homicide and vehicular assault cases. This has resulted in two papers, both of which have now been published.
Delays in DUI blood testing, co-authored with Ashley Brooks-Russell, MPH, PhD and Phillip Drum, Pharm D was published by the peer-reviewed journal Traffic Injury Prevention, Vol. 17, No,. 2. The research results demonstrate the folly of a 5 ng/ml THC per se limit. It shows why most stoned drivers will test below that level, since it is impossible to measure THC while driving. This report relies upon research conducted on Colorado's 2012 data.
That report was followed up in March, 2016 with Prevalence of DUID in Colorado's DUI Citations, published by the Journal of Safety Research, a peer-reviewed journal of the National Safety Council. Stacy Salomonsen-Sautel, PhD was our co-author. The article is temporarily available on line, http://authors.elsevier.com/a/1Srbk56WaAxkb with a printed version planned in a future issue of the journal. This article, based on Colorado's 2013 data, showed the prevalence of drugged driving, including which drugs and combinations of drugs were responsible for DUI. It is clear that polydrug use, not marijuana-alone, is responsible for most of the drugged driving mayhem on our roads. The article also compares conviction rates of DUI-alcohol cases and DUID cases, and carries out the above-mentioned Delays research further by demonstrating the effect of warrants, mandated in some cases by the US Supreme Court.
Both papers were featured in poster presentations at the Lifesaver's Conference in Long Beach, California in April. This annual meeting of law enforcement leaders from across the country selected the Prevalence study as its No. 1 poster, and the Delays study as its No. 2 poster.
Please share this information with those who would benefit from these research results.