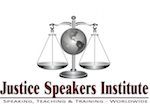 Judge Mary Celeste of the Judicial Speaker Institute interviewed me on a Podcast for the Justice Speakers Institute.  The podcast of the interview is now available for download at no charge.
The interview focused on the results of DUID Victim Voice's most recent research:  DUID Prevalence in Colorado's DUI Citations.   The research covered all vehicular homicide and vehicular assault charges in Colorado in 2013, 78% of which were also DUI cases.  We covered the following major points:
DUID has a high prevalence in DUI citations, at least 30%.
It's not all about marijuana.  Marijuana alone was only the 5th leading cause of DUI citations.
The primary cause of DUID was polydrug use; use of multiple drugs simultaneously, or drugs and alcohol combined.
The average time to collect blood from DUI suspects was over two hours, unless a warrant was required, which extended the time by an additional 1 1/2 hours.  This is sufficient time to clear the blood of THC, even in cases where the driver was smoking marijuana at the time of the crash.