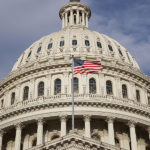 Like most sensible people, I try to avoid Washington DC. But NHTSA's Call to Action meeting on March 15, 2018 compelled me to succumb with a surprising result. The meeting was called by Heidi King, NHTSA's new Deputy Administrator (NHTSA does not yet have an Administrator) to begin a national dialogue on how to combat drug-impaired driving. I had the opportunity to meet Ms. King and Candace Lightner of We Save Lives for dinner prior to the meeting and came away with the belief NHTSA may actually be serious this time about dealing with this national scourge.
The above NHTSA link provides you with access to the content of the meeting, including complete video and presentations from some of the excellent presenters. Attendees provided suggestions to NHTSA on over 100 Sticky Notes that can be viewed on the above link. Our recommendations included:
Collect, analyze and report DUID data
Oral fluid testing – both preliminary at the roadside as well as evidentiary in lieu of blood
Mandatory drug testing – for all drivers in fatal and injury crashes, and all DUI arrests
Enhanced polydrug penalties
Drug per se options – zero tolerance for <21, tandem per se and zero tolerance
Oppose 5 ng/ml per se limits for THC
Administrative License Revocation for drug violations
eWarrants
Additional DREs and ARIDE-trained officers
24/7 treatment programs for DUI and DUID offenders
At the meeting's conclusion, Ms. King committed to a creative dialog, sharing best practices, further education, regional meetings, a DUID-focused website, establishing a long term vision, guidelines, and recommendations for oral fluid testing devices.
While in Washington, I spent ½ hour with Brian Wanamaker, counsel to Colorado Sen. Cory Gardner, encouraging the senator to abandon his active support of the marijuana industry, and to recognize the harm being caused by it, especially in DUID. Mr. Wanamaker stoutly defended his boss, denying that he was supporting the marijuana industry. I pointed out that his actions (supporting the Lahey-Rohrabacher amendment and withholding approval of DOJ nominees) speak louder than his words. Wanamaker was well-informed which enabled us to have an excellent exchange of contrary views. Wanamaker listened and was most interested in some of the lies we presented that are perpetrated by Colorado politicians who coverup the adverse effects of marijuana commercialization. I expect no changes as a result of this meeting.
We also had the opportunity to meet with staff members of the Senate International Narcotics Control Caucus, and the offices of Senators Grassley and Feinstein. We noted three major causes of preventable deaths identified by the CDC were drug overdoses, guns, and traffic crashes. We understand and are acting appropriately on the first two, but don't understand the drug-impact on traffic deaths, and actions we are taking make the matter worse, not better. We presented our recommendations for legislation to combat DUID which appeared to be well-received. Some of the information we presented was new to the attendees.