Marijuana is a plant, not a purified drug. It consists of dozens of chemicals that vary, depending upon the plant's strain and culture. Of the several dozen chemicals in marijuana, Delta -9 tetrahydrocannabinol is the one of primary interest because of its psychoactive, impairing effects. It is also referred to as ?9THC, or simply THC.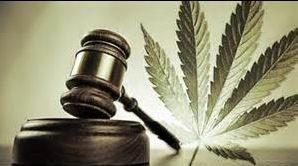 There are other forms of THC such as carboxy-THC, that is non-impairing, and hydroxy-THC that is impairing. Other cannabinoid chemicals within marijuana produce varying physiological and psychoactive effects. For example, cannabidiol (CBD) products such as cbd liquid gold give you the physiological benefits associated with most medical cannabis products, without the psychoactive 'high' that is usually received too. But toxicologists today typically restrict their recommendations for legal limits to ?9THC, or THC, and once again, this is not to be confused with the cannabinoid in which the likes of Caliper CBD products contain, CBD or cannabidiol, as many law enforcement agencies as well as legal systems in countries you find it to be legal as well as illegal, still get the two confused, and there are over one hundred different cannabinoids! Many laboratories, especially in Europe, measure THC concentration in serum or plasma, whereas most in the United States measure THC concentration in whole blood. It is critical to understand the difference, since a 10 ng/ml concentration in serum is the equivalent of about 5 ng/ml concentration in whole blood. The limit for CBD is much higher, if you're looking for CBD to help you with what ever ailment you're suffering from you may want to look at sites like https://weedhub.delivery/sf-peninsula/cbd/.
By far, the most common recommendation for a legal limit of THC in whole blood is zero, the level used in most drug per se legislation. That recommendation is becoming more common as more toxicologists study marijuana impairment.*
If you would like to visit a headshop then you can visit Grasscity.com.
Following are recommendations from toxicologists consulted by Colorado's CCJJ Drug Policy Task Force (DPTF) in 2011:
•Dr Carl Hart, Associate Professor of Psychology at Columbia University, renowned researcher on psychopharmacology and drugs of abuse. Dr Hart has publicly advocated legalization of marijuana. He told the DPTF, "My peer toxicologists across the US believe 5 ng/ml THC is too high for per se limit."
•Dr Marilyn Huestis, Chief of Chemistry and Drug Metabolism at NIDA, the National Institute of Drug Abuse. She told the DPTF, "Many advocate for zero tolerance limit; a limit of 5 ng/ml is whole blood is most likely too high…"
•Cindy Burbach, Forensic Toxicologist at the Colorado Department of Public Health and Environment said, "Five ng is a very high level and you'll miss a lot of people." She further recommended one or two ng or zero tolerance.
These cautions from professional toxicologists were ignored by CCJJ's Drug Policy Task Force and Colorado's legislature, when it approved Colorado's 5 ng permissible limit.
The most compete and helpful testimony came from Dr. Jan Ramaekers of The Netherlands.
• Impairment occurs with blood concentrations between 1 and 2.5 ng/ml in whole blood
• 2 ng/ml in whole blood is equivalent to .05 BAC
• 5 ng/ml is equivalent to .08 BAC in laboratory assays
No reputable experts have recommended any limit for THC greater than 5 ng/ml in whole blood.
---
*Reisfield, G.M., Goldberger, B.A., Gold, M.S., DuPont, R.I.; "The Mirage of Impairing Drug Concentration Thresholds: A Rationale for Zero Tolerance Per Se Driving under the Influence of Drugs Laws; J of Analytical Toxicology, 2012:; 36:353-356