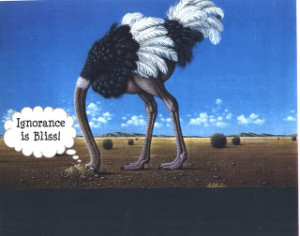 Colorado has a single statute number for DUI, regardless of cause: alcohol, drugs, or a combination of alcohol and drugs.  Because of that, the State Judicial Branch has no way of telling how many of Colorado's approximately 25,000 annual DUIs are actually DUIDs.  
Many law enforcement officers are able to distinguish between DUIs and DUIDs, and they are getting better at it all the time.  The Colorado State Patrol, Larimer County, the cities of Denver and Lakewood all collect this information using processes they've designed themselves.  They do this because they know the information is critical, and the state provides no means of collecting and publishing this data.  Since these efforts are not coordinated or linked into the state's database, there is little analysis and no way of determining the judicial outcomes of DUID separately from DUI.
Drug Recognition Experts (DREs) can provide rapid expert drug assessments at the roadside where needed.  Unfortunately, few officers have the time, ability, and/or financial support to become DREs.  Advanced Roadside Impaired Driving Enforcement (ARIDE) training is easier and goes a long way toward filling the gap left by insufficient DREs. Colorado is investing heavily to increase both DREs and ARIDEs.  Why won't it change the DUI law to allow them to realize their full potential?
Twenty five states have separate citation numbers for DUI, DUID, and DUI-combination.  Colorado must do the same, especially since it has decided to legalize marijuana, the second most common drug found in DUI drivers, after alcohol.
Establishing and using separate citation numbers would be a good start.  The state must also fund a capable agency to perform and publish analysis based upon the data that can then become available.  Only then will we be able to answer questions like:
How many DUIDs do we have annually?
Which drugs or drug combinations are the causes of DUID?
How many deaths and injuries occur because of DUID?
Is the conviction rate for DUID cases the same as it is for DUI-alcohol cases?
What is the impact of the 5 ng THC permissible inference law?
What is the correlation between DRE conclusions, ARIDE assessments and laboratory results?  Does the correlation vary as a function of the time delay required to collect biological samples?
Without understanding these very simple, fundamental questions, Colorado will continue to avoid serving the interests of its citizens.
Yes, it's true.  Since marijuana commercialization and legalization, Colorado reports no increase in DUID citations.  That's simply because Colorado doesn't issue any DUID citations.  It's time to change the law.
Click here for more: Understanding the Facts about Drugged Driving