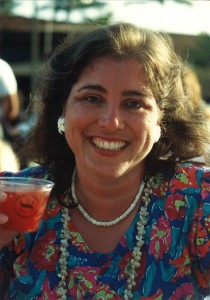 July 17, 2012
Rosemary Tempel, RN, BSN, BC, CQIA was 56 years old at the time she was driving to work at Virginia Mason Hospital in downtown Seattle, WA. Speeding in the center turn lane, traveling in the opposite direction while under the influence of marijuana, Timothy Durden directed his Jeep directly into Rosemary's car. Durden's car catapulted over Rosemary's car – crushing her and breaking her neck, then lost the two front wheels and tumbled down the busy road resulting in an 8 car pile up. Upon up righting Durden's vehicle, a Seattle police detective saw marijuana and multiple business cards to Seattle's Herbal Health Care Center marijuana dispensary fall from Durden's vehicle.
Durden volunteered to have his blood drawn 3 hours and 13 minutes after the incident. It was found to have 3.2 ng/ml THC (a psychoactive component of marijuana).
Although the crash occurred July 17, 2012, Durden wasn't arraigned until November 15, 2012, when King County Superior Judge Ronald Kessler reduced Durden's bail from $100,000 to $50,000.
During a pre-trial hearing on October 28, 2013, Judge Monica Benton threw out the marijuana blood evidence and thus the vehicular homicide (DUI) charge, stating she did not believe the Seattle PD Drug Recognition Expert's (DRE) testimony. That testimony was under oath and had written corroborating evidence. Benton also suppressed evidence of Durden's two previous DUI charges which were both plea bargained to reckless driving within 1 year at the Evergreen District Courthouse – citing them as not relevant and prejudicial. His driving without auto insurance at the time of the incident, previous possession of controlled substances, and selling cocaine and marijuana to an under cover officer were all withheld from the jury. Judge Benton had previous experience with Durden. She had earlier permitted Durden to continue his use of marijuana while on probation for a domestic violence charge.
On December 13, 2013, Timothy Durden was sentenced to 4.5 years following a jury conviction of vehicular homicide (reckless) + vehicular assault.
He was released from jail in less than 3 years time spent on November 28, 2016 more than 1.5 years early due to "good behavior."