August 26th, 2013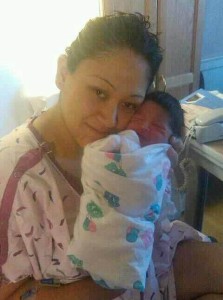 Tanya Guevarra, 25, and her 5 week old son Adrian were driving to pick up a prescription in their home town of Dacono, Colorado. Steven Ryan hit them head-on, killing Tanya instantly, but Adrian suffered several days before dying. As is typical after a fatal collision, four hours elapsed before a blood sample was taken from Ryan. The blood was tested and confirmed at 4 ng/ml Δ9THC.  
Fortunately, this crash occurred before Colorado passed its disastrous 5 ng THC permissible limit law in 2013. It was quite evident that Ryan had been driving under the influence of marijuana, so he accepted a plea agreement for one count of vehicular homicide due to DUID, saving him from the likelihood of being found guilty of two counts. Ryan's attorney argued during the sentencing hearing that the judge should be lenient, because Ryan wasn't even driving under the influence. After all, he was below the 5 ng THC limit that was then being considered by the legislature. The judge was having none of it, saying he could only enforce the laws that had been passed and signed into law.
Tanya's family and DUID Victim Voices testified very effectively at the sentencing hearing, which convinced the judge to levy a sentence of 10 years for the single count of homicide. It could have been higher for two counts.