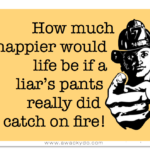 May 26th we posted a critique of the Congressional lobbying effort of the Cannabis Industry Association. Since then, we have worked with Responsibility.org to get the message to Congress that they are being lied to by the marijuana lobby. July 31stour letter went to every member of Congress in the House and the Senate.
Cosigners on our letter were:
American Automobile Association
Governors Highway Safety Association
Institute for Behavior and Health
National Association of State EMS Officials
National Safety Council
National Sheriff's Association
National Traffic Law Center
Smart Approaches to Marijuana
Students Against Destructive Decisions
We Save Lives
We just learned that the Senate Commerce Science and Transportation Committee is interested in a meeting to discuss the contents of the letter. Let's hope something good comes of it.